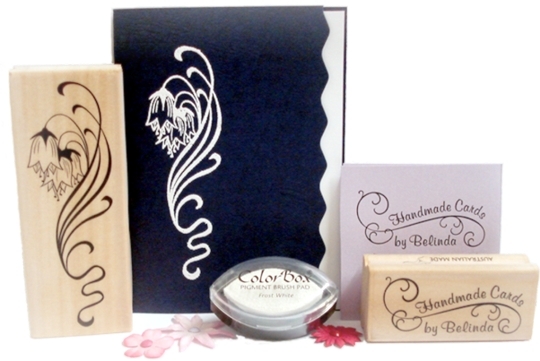 ---
Welcome to our online stamping and papercraft shop
Jemac Rubber Stamps has been manufacturing rubber stamps for over 25 years and have been serving the craft community since 1998. Our reputation is based upon the quality of our products and the standard of our service.
Please browse through our pages where you will find almost everything you need for your stamping and papercraft projects. We manufacture our own range of craft rubber stamps which are available as both mounted and unmounted stamps. We also have a selection of of clear stamp sheets for those who prefer to use the clear stamps.
Whether you are looking for craft stamps, personalised stamps, ink pads, embossing products, embellishments, markers, punches, adhesives, stencils, tools, books and more - you are sure to find them here.

Personalised Stamps
If you are looking for something special, you must have a look at our Personalised Stamp range. You can order a stamp from a large selection of pre-set designs and have it personalised with your own details. These stamps have been designed with the craft community in mind. A perfect gift idea for friends and family.

Our Retail Shop
We also have a retail shop at Concord West in Sydney where you are most welcome to call in and during shop hours. The shop is open Mondays to Fridays from 10am to 5.30pm and Saturdays by appointment only. All the products shown on this website and more are available at our shop.

Offline Ordering Options
If you would like to purchase any of our products but do not want to use the online facility, you are always welcome to place your order by phone, fax, mail or email. You can print out an order form from the link at the top navigation bar to help with the ordering process.
International Orders
Sorry, we do not have an International on-line ordering facility. Our on-line shop is available for purchases within Australia only.
Questions
We appreciate that using a website can sometimes be daunting, so please do not hesitate to contact us should you need any assistance. You can phone us on (02) 8765 8444 during business hours, or email us at jstamps@bigpond.com