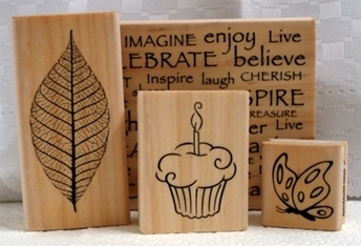 View our range of craft rubber stamps which are all made in our workshop at Concord West, Sydney. Features of our stamps are:
Long lasting, high quality rubber

Stamps clear, crisp images

All designs mounted on pine wood blocks. Many of the designs can also be purchased as Cling Rubber Stamps.
Note: All stamp images are shown at a low resolution for fast viewing. Click on the image to view it at a higher resolution.
Images shown are not actual size, please refer to the stamp dimensions shown in the description for each stamp.